The Nokia Lumia 800 and 710 were officially launched on 12 Dec, 2011!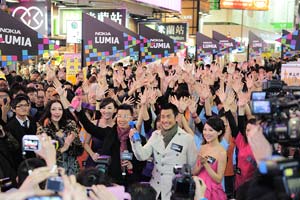 After the pre-order period (2 Dec – 11 Dec, 2011), which had become a hot topic in the city, the launch event in Sai Yeung Choi Street on 12th December 2011 had aroused great attention. Famous artists, Cheng Ka Wing, Ko Hoi Ling, Ma Choi and Alice B showed up to support, with the amazing dance performance, the event had attracted a large crowd of people.
To match the theme of 'The Amazing Everyday', Cheng Ka Wing talked about his experience of using the smart phone to share his Amazing moments in daily life. Getting closer to Christmas, the attractive, colorful Nokia Lumia series is Ka Wing's best Christmas gift for friends.
Besides, the charming ladies, Ko Hoi Ling and Ma Choi were also in love with the colorful Nokia Lumia series and kept sharing their Amazing moment with others through the phone. Subsequently, Ko Hoi Ling, Ma Choi and Alice B visited different shops to take photos with Nokia Lumia 800 owners.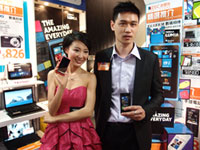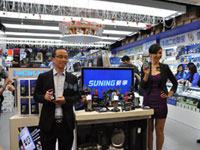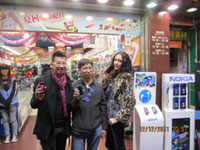 The Nokia Lumia 800 and 710 with Windows Phone are now available in Hong Kong. Both phones consist of Windows Phone's latest and unique function: People Hub, which can integrate Facebook, Twitter, LinkedIn and Windows Live updates. Users can also take on the latest games available from Xbox Live.
Nokia Lumia 800 with the smooth one-piece body flows right around the 3.7" AMOLED display. And the seamless design makes everything clear and simple. The Carl Zeiss camera support HD video, whenever you want, you can share it all with the world in seconds; For Nokia Lumia 710, you can choose the black or white one. In addition, there are a variety of covers with different colors for you to match.
More details: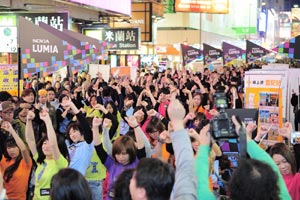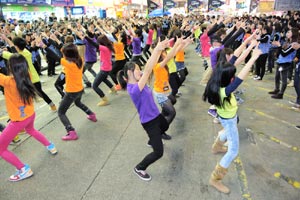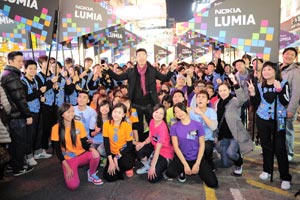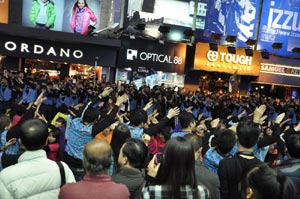 Youtube videos:
http://www.youtube.com/watch?v=5l4XD6PXnDM
http://www.youtube.com/watch?v=Y-PRCZt-h5M (跳舞片段一)
http://www.youtube.com/watch?v=J6YxzTflO5s (跳舞片段二)