Through its MobiCares eshop, MC.Founder today announced the Meigi123 shop front specialising on the beauty and skin care concept. This is on top of the health food and quality living that MobiCares has been promoting successfully.
Last week, during the Cosmoprof Asia – a major exhibition of beauty products – Meigi123 introduced two major Korean brands to Hong Kong and signed agreement acting as their sole distributor for Hong Kong and Macau.
One of them is MIRANG, a company specialized in skincare devices such as skin massager and iontophoresis devices. The company produces the Ms Egg, and with one button one can easily manage the facial wrinkles and improve skin care conditions. Mr. Kwon Jong Ou (left), Deputy General Manager of Mirang, pictured at the Cosmoprof Asia with Mr. Joseph Lau, Managing Director of MC.Founder.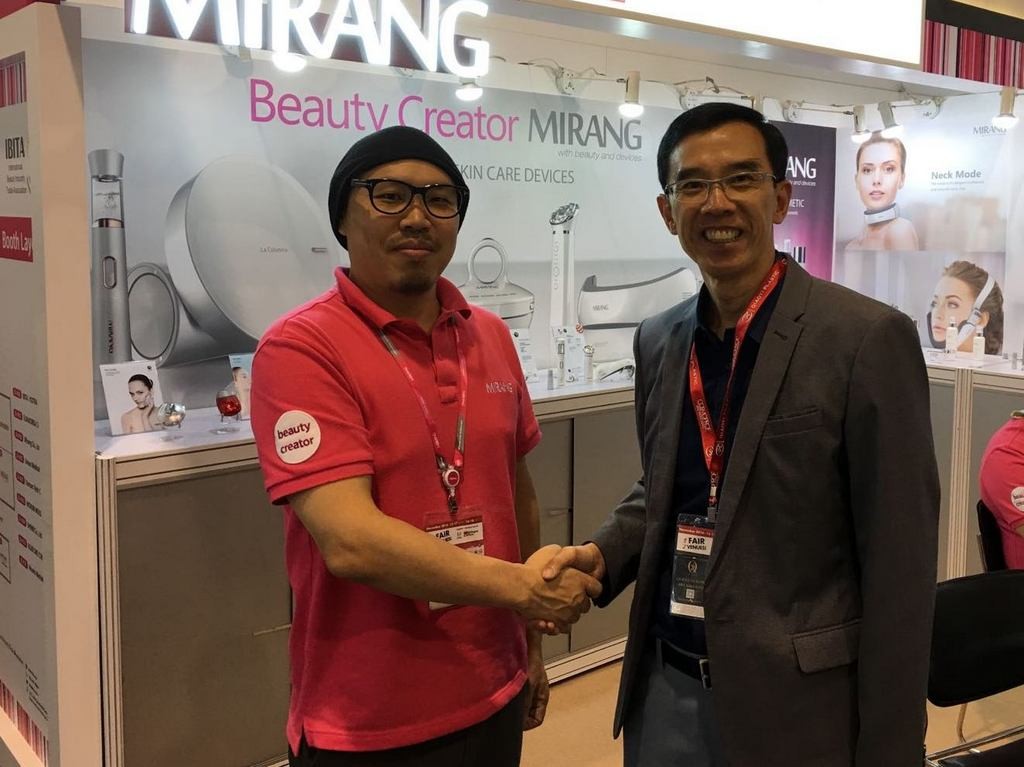 Another company being introduced from Korea is D'RAN – a Korean company who is known for its commitment to beauty and healthy skin, with effective ingredients certified by the KFDA and products at a reasonable price.
Seen on the right is Mr Tony Lee, Overseas Sales Team Manager of D'RAN, together with Mr. Joseph Lau, Managing Director of MC.Founder – picture taken at the recent Cosmoprof Asia.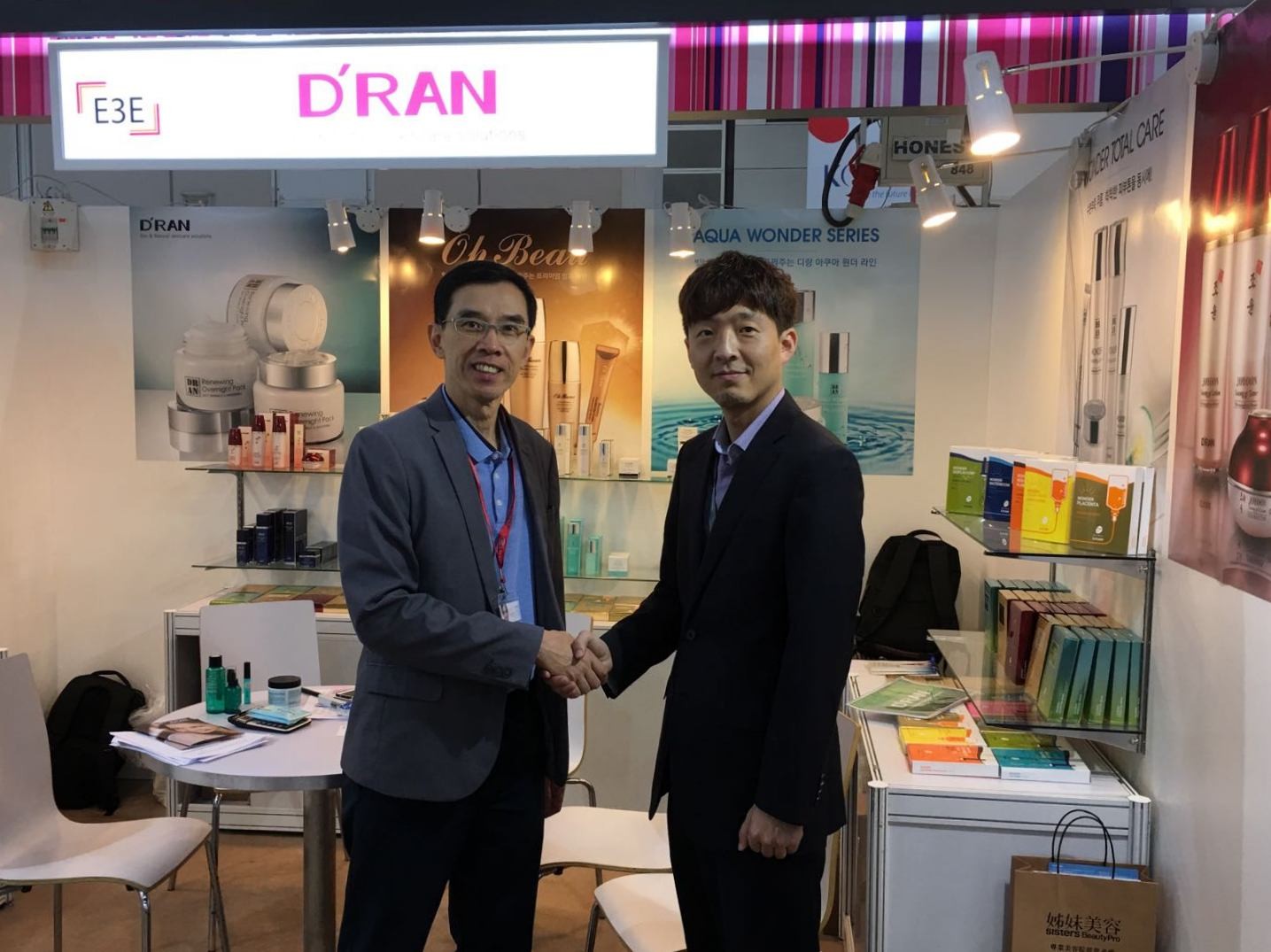 Mr. Lau of MC.Founder said: "We are pleased to introduce high-quality products like these from Mirang and D'RAN to our customers in Hong Kong. And we will keep doing this to meet our customers' demand for better living."
During the introductory period, the company launched the "Meigi Delights 2016" showcasing a wide range of quality products with great promotion deals.